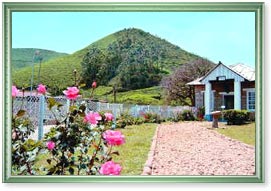 Munnar is one of the most beautiful and striking places in Kerala. Known for its tea plantations which are a treat to watch, Munnar is a sought-after destination by people across India and abroad. The Tata Tea Museum set up at Munnar showcases and highlights some of the finest and fascinating aspects which took place during the evolution and growth of tea plantations in this part of Kerala. The museum keeps intact the history of tea plantation in Munnar, India, and all over the world. Photographs, curios, and machineries pertaining to the tea industry are highlighted at the museum, each one depicting a turning point in the concerned industry in the locality. The museum, established at the Nallathanni Estate of Tata Tea in Munnar, is truly a tribute to the hard work and rigors of pioneers and leaders in this field who worked out their sweat and blood to make this industry flourish to this extent.
The Tata Tea Museum is an effort to salute the visionaries who showed great acumen and determination to transform Munnar into a major tea plantation center of Kerala. The museum meticulously sketches the growth of Munnar tea estates, veritably conveyed through some displays, like the elementary tea roller to the modern fully automated tea factory. Various stages of tea processing and the production of black tea can be explored at this mesmerizing destination. The visitors are greeted by a sundial, ideally placed on a granite block and created by the Art Industrial School at Nazareth, Tamil Nadu in 1913. This sundial is a representation of growth and prosperity achieved by the tea estates of Munnar through time.
Some unique items displayed at the museum include the original tea roller, the 'Rotorvane' dating back to 1905; the 'Pelton Wheel' used in the power generation plant in the 1920s; and a rail engine wheel of the Kundale Valley Light Railway that shuttled men and material between Munnar and Top Station. A section of the tea museum features classic bungalow furniture, wooden bathtub, typewriters, iron oven, magneto phone, manual calculators, and EPABX of the yester years. Another striking attraction at the museum is the demonstration room for tea tasting where one can taste teas from distant parts of the world. Those, who wish to get into the nitty-gritty of tea production, can learn loads at the CTC and orthodox tea manufacturing unit of the museum. The museum is open for visitors round the year from 10:00 am to 5:00 pm.