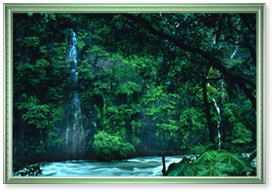 To make one's holidays hassle free, proper planning and care are essential. This not only makes the trip blissful but also remains fresh in the memory for a longer duration. As such, it is always advised that before you set out on your tour, you must make yourself aware of different things associated with the place. Before venturing on a trip to Kerala, India, one needs to follow some simple guidelines to make the stay a pleasant one. The travel tips and guidelines on Kerala travel listed below will surely make your Kerala tour a pleasant and memorable experience.
Money
While traveling in Kerala, there is no limit to the amount of foreign currency that visitors/tourists can keep with them.
Banks
All nationalized banks are open for transaction from 10:00 to 14:00 hrs on weekdays and 10:00 to 12:00 hrs on Saturdays. Most of the private banks provide transaction services between 8 AM to 8 PM.
Best Time To Visit
The best time to visit Kerala is generally considered to be during the months of October to April and during monsoons for Ayurveda rejuvenation programs.
Travel Wear
Cotton outfits, hats, sunglasses, and sunscreen lotion are the best clothing to carry to Kerala. Carry an umbrella at all times if you do not like getting wet with sudden spells of showers.
Credit Cards
Most hotels, restaurants, shopping centers, and malls honor major credit cards.
Currency
Like all other parts of India, Indian Rupee (INR) is the prevalent currency in Kerala.
Drugs
Possession of drugs is a criminal offence and punishable under law.
Food
Since Kerala is one of the most famous tourist destinations in India, all major restaurants and hotels offer a variety of cuisines including continental, Chinese, Indian, and traditional Kerala dishes to relish.
Water
While traveling in Kerala, it is recommended that you drink bottled water or drinking water from houses/restaurants. It is advisable not to consume water from slow moving streams, lakes, or dams. Mineral water is available in sealed bottles almost everywhere.
Temple Codes
There are certain things/codes that should be kept in mind while visiting temples in Kerala. Footwear inside the temple and entry into the sanctum sanctorum is banned in all temples. The customs and codes of conduct and dress in temples across Kerala vary from each other. Further, some temples do not provide entry to non-Hindus.
Nudity
India is a country where nudity is not allowed at public places. Similarly, while traveling in Kerala, it must be borne in mind that nudity is not allowed on any Kerala beach.
Ayurvedic Treatment
Kerala is well known for Ayurveda and Ayurvedic treatment centers and if you wish to undergo Ayurvedic treatment, it is very important to ensure that you go to an authorized and genuine center only.
Behavior in Public
Demonstrating affection in public (hugging or kissing) is not an accepted practice in Kerala.
Wildlife Sanctuaries
Prior permission has to be obtained from the concerned authority of the sanctuary before visiting.
Smoking
Smoking is banned in public places of Kerala.
Emergency Numbers
Police Control Room: 100
Fire Station: 101
Ambulance: 102
Police Helpline
While traveling on highways: 9846100100
While traveling in railways: 9846200100